(Clima) Direct Your Attention!
Partner of the month: Clima Direct
Let's direct our attention to Clima Direct: our newest partner of the month!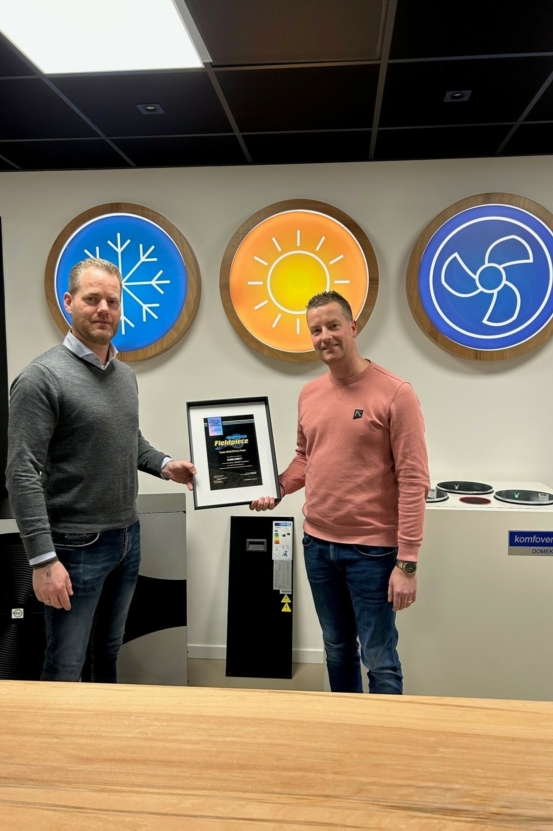 Located in The Netherlands, this partner of Fieldpiece specializes in supplying tools for the HVACR industry to all professionals out there and is all about direct service for everyone who needs it. And it's in the name: Clima Direct is all about direct contact with the HVACR technician, direct action, and direct contact with the supplier. This is something that Fieldpiece really stands for too; through personal communication and connection with the professionals, the HVACR industry benefits. And Clima Direct does its part in many ways to help the HVACR industry, and the HVACR professional become better every single day.
With a team of HVACR experts and an assortment of over 10.000 products, Clima Direct shows their passion for the industry every single day. And not only do they have great service in-store, Clima Direct's online shop has everything you need: 24/7 availability and super-fast delivery service for the technicians in need of HVACR equipment.
At Fieldpiece, we are beyond excited to have Clima Direct as our partner, and of course, our partner of the month. We cannot wait to see where our partnership brings us in the future, but for now, we're enjoying our time with Clima Direct in the spotlight.
A little more background
In our partner of the month feature, we highlight one of our channel partners who we think deserves that extra bit of spotlight that month. A simple note of recognition and thankfulness is at the base of our partner of the month post. Fieldpiece wouldn't be anywhere without our channel partners and we want to emphasize our gratitude through these posts.