Our history
It all started in the garage 30+ years ago
In 1990, Rey Harju had a vision for a stick meter with detachable heads that technicians could swap out to take different readings. Nothing similar existed yet.
The idea came to Rey while driving home from work one day and he immediately knew technicians in the field needed this one versatile, flexible, and expandable tool that could run multiple diagnostics tests. So, Rey set out to transform this idea into reality.
After three years of testing, developing, and refining in the garage, the HS24 stick meter was born and with that, Fieldpiece too. Since then, Fieldpiece has continued to develop game-changing technology like the SMAN® Digital Manifold that forever altered the way technicians work, our wireless Job Link® System probes that make testing easier, and a host of meters and detectors that continue to define the industry.
Founding Fieldpiece
Timeline
In 1990, after three years of testing in a garage, our founder Rey Harju developed the first tool of Fieldpiece. The HS24 stick meter was born, as was Fieldpiece.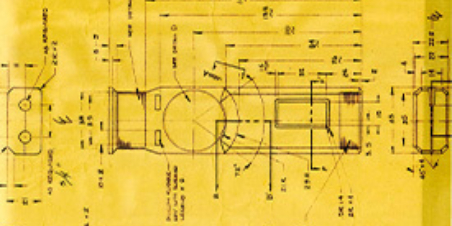 Rey's first patent
Always inquisitive, Rey developed a new, more accurate way to measure pipe temperatures. With the ATH4 dual temperature accessory head, two temperatures can be measured at the same time.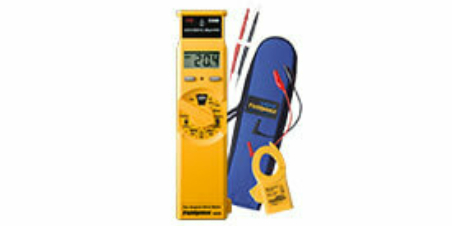 Second generation stick meter
The new and improved stick multimeter, the HS26, was launched. This durable piece offered modular expandability too.
Loaded clamp meter
The SC64 launched in 1995. This was a versatile clamp meter so technicians didn't need to carry so many different tools anymore.
Innovation after innovation
Between 1995 - 2002, many new products were developed expanding the Fieldpiece portfolio for the HVACR industry. For example, the ASH2, a superheat accessory head which gave technicians the ability to quickly measure superheat instead of just winging it with the "beer can cold" method.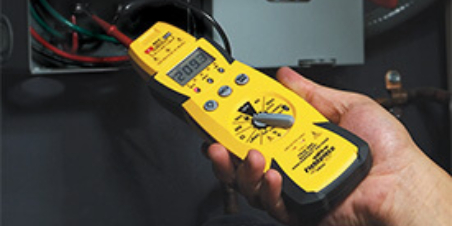 Third generation stick meter
Fieldpiece is always improving their tools and the best example is the innovation of the meter that started all of this. The HS36 is the third generation, an expandable true RMS stick multimeter with a backlight.
Dual temperature meter
A rugged tool which measures two readings while offering superior temperature compensation in rapidly changing environments, that is our ST4.
True RMS Clamp meter
Our clamp meter was also improved often. In 2005, the SC77 was launched: one of our most popular digital multimeters equipped with virtually every parameter for HVACR electrical testing.
Superheat & subcooling accessory heads
The multimeters have a variety of interchangeable accessory heads. In 2006, the ASX14 and ASX24 were added to the portfolio. These multimeters allowed technicians to automatically calculate superheat and subcooling in one accessory head.
Advanced leak detection
The SRL2K7 is a true Fieldpiece innovation. Up until 2007, it was the best refrigerant leak detector the world had seen.
Introduction of the SMAN® Digital Manifold
The SMAN3 and SMAN4 laid the foundations for the industry leading digital manifolds.
Introducing slim probes
The SRH3, an in-duct diagnostic psychrometer, and the STA2, a hot-wire anemometer, quickly measure wet bulb and dew points in a variety of locations with their slim probes.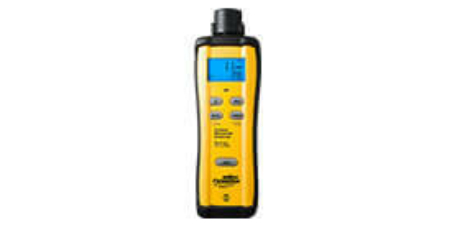 Standalone CO detector
A field-replaceable CO sensor, this device measures quickly. It is even fast enough for walk-around tests.
Second generation SMAN® Digital Manifold
Always improving, innovation is in the heart and soul of Fieldpiece. This is proven by the next generation SMAN® Digital manifold which were the most advanced refrigerant manifolds on the market.
Launch of Job Link® app
Our first app that tracks and measures multiple measurements from multiple locations in real-time.
Introducing the world's fastest recovery machine
The MR45 is portable, lightweight and can adjust its motor performance to handle liquid and run twice as fast on vapour.
Introducing our vacuum pumps
In order to provide all the tools technicians need, Fieldpiece designed their own vacuum pumps. Of course, our vacuum pumps have to be a state-of-the-art devices that give technicians the ability to perform a quick and clean oil change.
United Kingdom office
Fieldpiece is expanding fast; technicians all over the world want to work with our tools. First stop: an office in England to support our UK customers and channel partners.
Third generation SMAN® Digital Manifold
If we can make it better, we will. By listening to the technicians in the field, we know how to best improve our tools to help the HVACR industry. A great example of this is our SMAN® Digital Manifold, a tool improved after engaging with people in the field.
European head office and warehouse
Our European team is growing fast. With a strategic placed new head office and warehouse in The Netherlands our team is able to support our EMEA customers and channel partners even better.
Worlds' largest pipe clamp
Launching the world's largest pipe clamps: the TC48 and the JL3LC.
At Fieldpiece we are always looking for the next best thing.
Launching 3 new products
First our improved leak detectors, an outstanding vacuum gauge and then three innovation vacuum pump models in 2021 (6CFM, 8CFM and 10CFM).
That's not the end!
We won't stop here! In 2022 we have more new products coming your way. Stay tuned.