Overview
Refrigerant Scale 114 kg Capacity l Wireless
Tough design.
To connect your SR47INT to your SMAN® Digital Manifold please make sure you are using the latest software. Software Download
Wireless connection to both Job Link® System App* and wireless manifolds (SM380V & SM480V)
114 kg (252 lbs)
Water resistant
200 hour platform battery life
The lightweight SR47INT Wireless Refrigerant Scale combines modern wireless electronics and rugged materials to perform at the high level you demand. A new wireless protocol sends platform measurements to both the included remote display and the Fieldpiece Job Link® System Mobile App. Weight measurements can also be viewed wirelessly on the SM380VINT and SM480VINT refrigerant manifolds.
Platform electronics are sealed to block the occasional moisture seen from rain and splashing. Hang the remote display from a condenser or anywhere metallic and easy to see. The magnetic folding hat holds it right where you put it. The SR47INT can accommodate even larger refrigerant tanks.
Use the SR47INT wireless scale with the included handle or with Job Link Mobile System app. With Job Link you can receive your live weight measurement directly on your mobile device. Add weight into your Job Link mobile system reports, keep records of refrigerant use, or monitor weight from a distance. Handle wireless range and Job Link system both mobile range is 300 meters.
Connect to Job Link System Mobile App*
Send live weights directly to your device
Record and document refrigerant use
Long wireless range of 300 meter
Oversize platform to fit larger cylinders
Max load 114 kg (252 lbs)
Water resistant
View units your way:

Pounds and ounces
Pounds only
Ounces only
Kilograms and grams
Kilograms only
Grams only
Includes:
Wireless Refrigerant Scale – SRS47INT
Platform and Remote control with LED Backlight
Rugged Nylon Case with Carrying Strap
Standard battery lasts 200+ hours
6 x AA Batteries (platform) Installed
Easy to use raised power button at base of scale
Specifications
Specifications good in ambient conditions of 23°C ±5°C (73°F ±9°F), <75% relative humidity
Over range: "OL" is displayed
Maximum load: 114.00 kg (252.00 lbs)
Max tank base diameter: 33 cm (13 inches)
Auto power off: 30 minutes of inactivity (no change in weight or buttons pressed), (APO can be disabled)
Backlight: Blue, turns off in 2 minutes if no buttons are pressed
Accuracy: ±0.03%rdg + 10 g (0.25 oz), 0 to 30 kg (0 to 66 lbs) ±0.05%rdg + 10 g (0.25 oz), 30 to 114 kg (66 to 252 lbs)
Resolution and units: kg g (10 g), kg (0.1 kg), g (10 g)lb oz (0.25 oz), lb (0.1 lb), oz (0.3 oz)
Temperature coefficient: 0.1 x (specified accuracy) per °C
Wireless range: 300 meters (1000 feet) line of sight.
Radio frequency: 2.4 GHz
Battery type: Remote display: 9V, NEDA 1604, JIS 006P, IEC 6F22 Platform: 6 x AA, NEDA 15A, JIS UM3, IEC LR6
Battery life: Remote display: 80 hours typical alkaline (backlight off) Platform: 200 hours typical alkaline
Operating environment: 0°C to 50°C (32°F to 122°F) at <75% RH
Storage temperature: -20°C to 60°C (-4°F to 140°F), 0 to 80% RH (with battery removed)
Weight: Platform with battery ~3190 g (7 lbs), Remote with battery 220 g (0.49 lbs)
Water resistant: IP54 (Platform), IP64 (Remote)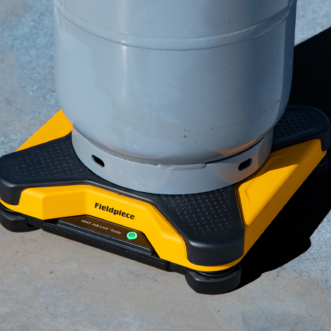 Encontre o seu distribuidor mais próximo
e veja onde comprar!
Recolha o equipamento novo no seu distribuidor mais próximo.
Recommended Products