Our team
Inquisite explorers in heart and soul
In each member of the Fieldpiece team, you'll find an inquisitive explorer always looking for a better way to do things.
We got that from our founder, Rey Harju. We work hard to develop new products, and we work just as hard to develop our people. Countless members of our team started working in our facility right out of high school and we encouraged their continued growth and development through college degrees in fields from physics to industrial engineering. We're also focused on keeping our workplace forward-thinking by encouraging our people to read and grow on their own.
Fieldpiece leads in the way we think, how we work, how we treat our people, and how we remain laser-focused on creating products that empower HVACR professionals – today and tomorrow.
Meet us
Bas Kamermans
Managing Director EMEA
As General Manager EMEA at Fieldpiece , I am responsible for our European Business. I have a backgro...
Arne Kooloos
Regional Sales Manager EMEA
I work with great pleasure and enthusiasm in the technical / commercial sector for 21 years. Given t...
Eduard Roig
Regional Sales Manager EMEA
My name is Eduard Roig. I work at Fieldpiece as a Sales Manager for Southern Europe. I have been in...
Jörg Oehme
Regional Sales Manager DACH
My name is Jörg Oehme. I'm a Sales Manager at Fieldpiece, responsible for Germany. After my studie...
Jenny Nijenhuis
Regional Sales Manager DACH
I am Jenny Nijenhuis and I am working as a Sales Manager for Fieldpiece since November 2021. Before...
Kyle Chester Marsden
Technical Sales Engineer
My name is Kyle Chester-Marsden, I am located in the UK and I am the Technical Sales Engineer for Fi...
Mark Ingham
Sales Manager de Reino Unido e Irlanda
My name is Mark Ingham, I'm married with two children, both boys I live in Widnes, Cheshire, in the...
Murat Adakoy
Regional Sales Manager EMEA
I am the Regional Sales Manager responsible for Turkey, Eastern Europe Countries, the Middle East, a...
Saskia Kazen
Inside Sales EMEA
My name is Saskia Kazen and I have been part of the Fieldpiece team as an Inside Sales Representativ...
Nanet Meijer
Inside Sales EMEA
"Here to help you"
Lotte van Rootseler
Customer Service Specialist
"I am Lotte van Rootseler and I have joined the Fieldpiece family as a Customer Care Specialist as o...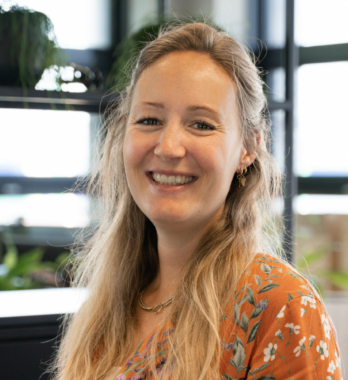 Lisa Egberts
Marketing Manager EMEA
.
Lisanne Kup
Management assistant
.